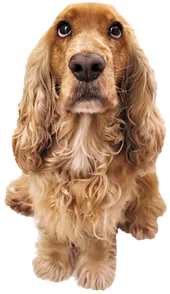 Blue Cross Pet Hospital has been committed to providing outstanding veterinary services to the city of San Francisco since the early 1920s! Located just blocks away from the incredibly beautiful Alamo Square Park. The clinic was originally founded by Dr. J Krom and as the city of San Francisco grew so did Blue Cross Pet Hospital. Other noted veterinarians to practice at Blue Cross Pet Hospital over the years were Dr. H Creely, Dr. M. Simmons, Dr. D. Strohauer and Dr. Sherman Wong.
Blue Cross Pet Hospital Today
Since 2013, Dr. Wonjae Lee has carried on the strong tradition of practicing excellent veterinary medicine for the pets and families of San Francisco. With a warm caring manner and decades of experience, Dr. Lee will always provide your pet with the highest level of Veterinary Medicine.
"At Blue Cross Pet Hospital we are committed to providing outstanding care and service that the people of San Francisco can rely on, and have been for over 90 years. Beyond first rate pet care, we make our clinic comfortable, pet-friendly, and a very calm environment. At Blue Cross Pet Hospital, we treat your pets like the valued family members they are."
-Wonjae Lee, DVM